Flüchtlingshilfe in Bochum
Hello and Welcome
on the website " Flüchtlingshilfe Bochum".

Here we'll present you current offers, projects and activities created for refugees in the area of Bochum. A daily updated calendar informs you about events such as language courses, sport activities, cultural events and many more.
On the start page you can also find out which organizations, institutions and further groups are offering projects together with refugees and the location of those. Unfortunately this function is currently only available in German.
We hope you enjoy our website and once more: welcome to Bochum.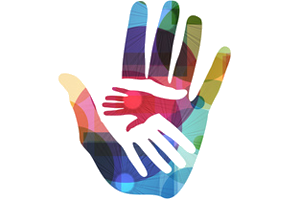 ---
News and Events
März

2019

Mo
Di
Mi
Do
Fr
Sa
So

19

Language Course - "German on-site"

German Course

German courses for refugees

German Course

Support for pupil homework

Drum group

Integrative Yoga-class

Runners meeting - Wohlfahrtsstraße

Integrative Yoga-class

Meeting point Eppendorf

UNITED VOICES

• • • • • • • • • • •

20

German Course

German courses for refugees

German Course

Refugee Café

Clothing store "Hamme Hilft"!

Integrative Yoga-class

Jiu Jitsu training session for refugees

General Consulting for Farsi speaking people

I am sitting between two chairs - a life between "old" and "new" home

• • • • • • • • •

21

Integrative Yoga-class

German Course

Talk-Café

German Course

Support for pupil homework

Integrative Yoga-class

XIMBA and ZUMBA (sportsclub DJK Teutonia Ehrenfeld)

Drum Course - World Beat Club

Yoga classes for refugees and people from Bochum

• • • • • • • • •

22

Language Course - "German on-site"

German Course

German courses for refugees

German Course

General Consulting for Farsi speaking people

Integrative Yoga-class

Integrative Yoga-class

Karate Bubishi

Intercultural chorus project: We search you!

Intercultural Sports Project - Soccer

• • • • • • • • • •

25

Integrative Yoga-class

Language Course - "German on-site"

German Course

Football training at the CSV SF Linden

German Course

Meeting Café

Drum class

Falun Gong

• • • • • • • •

26

Language Course - "German on-site"

German Course

German courses for refugees

German Course

Support for pupil homework

Drum group

Integrative Yoga-class

Runners meeting - Wohlfahrtsstraße

Integrative Yoga-class

UNITED VOICES

• • • • • • • • • •

27

German Course

German courses for refugees

German Course

Refugee Café

Integrative Yoga-class

Jiu Jitsu training session for refugees

General Consulting for Farsi speaking people

I am sitting between two chairs - a life between "old" and "new" home

• • • • • • • •

28

Integrative Yoga-class

German Course

Talk-Café

German Course

Support for pupil homework

Integrative Yoga-class

XIMBA and ZUMBA (sportsclub DJK Teutonia Ehrenfeld)

Drum Course - World Beat Club

Yoga classes for refugees and people from Bochum

• • • • • • • • •

29

Language Course - "German on-site"

German Course

German courses for refugees

German Course

General Consulting for Farsi speaking people

Integrative Yoga-class

Integrative Yoga-class

Karate Bubishi

Intercultural Sports Project - Soccer

• • • • • • • • •